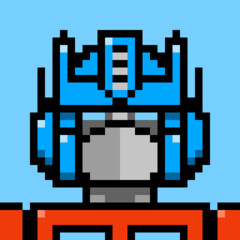 Stan Chou
Illustration, Marketing Art, Graphic Design, Branding
New York City, United States
About
4 years experience as an Creative Director for New IP Development for entertainment.
4 years experience as an Art Director for print/digital publications for comics.
5 years experience as a Creative Director for webtoon style vertical scroll comics.
3 years experience as a social media influencer on Instagram.
7 years experience as a storyboard artist for TV/film/commercials.
10 years experience as a professional comic book artist.
Broad skillset one man wrecking crew (can handle all art and design duties in a startup).
Production wizard for webtoon and comicbooks, and also excels at conceptual storyboards and animatics.
Experience working in 2 startups (TakeTwo Interactive subsidiary "DoubleTake Comics" and Marvel alumni led "Artists Writers & Artisans").
Can act as in-house illustrator and graphic designer across all company needs in branding and advertising.
If you are viewing this on Artstation and you wish to contact me, please contact me via my website's contact page at https://stanchou.com/contact
Skills
2D Animation
Art Direction
Illustration
Motion Graphics
Storyboarding
Marketing Illustration
Graphic Design
Storytelling
Pixel Art
Logo Design
Comic Art
Branding
Software proficiency

After Effects

Photoshop

InDesign

Premiere

CLIP STUDIO PAINT
Experience
Created 48+ scifi tech themed graphic designs (art, typography, layout) in Canva

Infographics, holiday posts, announcements, social media milestones, POAP badge, explainers, contests

Drew 10+ original robot character illustrations for marketing

As an art director:

• Head of visual brand design for corporate and sub-imprints. Designed 24+ logos and graphically designed 300+ publications.

• Presentation design lead for 18+ corporate and creative decks Licensing decks include pitch decks to Transformers, G.I.Joe, Ticket to Ride, Isaac Asimov's Foundation, Tapas, YouTubers.

• Manager and mentor of team of 3 graphic design assistants

As a creative director:

•Storyboard artist, editor, production manager for 3 all-ages projects:

- Genre: Corporate thriller; Target: Teen

- Genre: Humor action; Target: Teen

- Genre: Fairy tales; Target: all-ages

• Hiring and managing of outsourced freelance 3d and 2d talent

• Drew 1,000+ storyboard images for scientific zombie story

• Designed characters, locations and props for realistic town

• Directed outsourced freelance artists, colorists and letterers